How to upgrade firmware
---
WebCat web server firmware is preinstalled at the factory on your WebCatPlus so there is no need to do anything for firmware setup. If you wish to upgrade the firmware, please follow these instructions.


Run WebCat Publisher. Menu

Start->All Programs->WebCat->WebCat Publisher.

Select appropriate COM port to download.
Select MINI-MAX/ARM-E board in

Board:

combo box.
Click

"Upgrade Hardware"

button.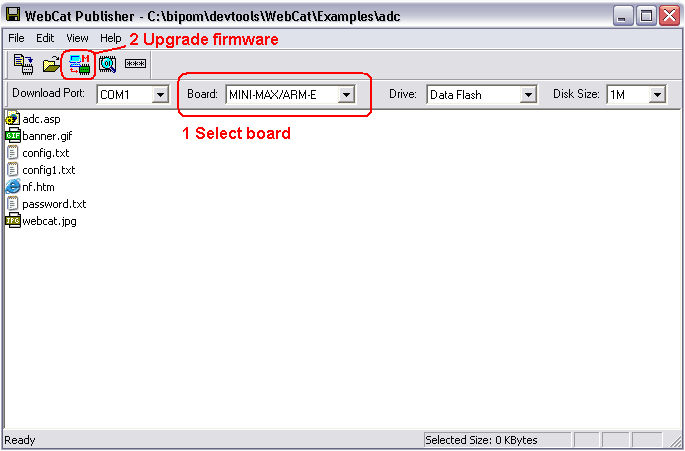 The latest firmware will be downloaded to the board.